I feel extremely honored for my photographs to be a Featured Editorial on the website of my favorite wedding magazine, Grace Ormonde Wedding Style!
I have been dreaming of a boudoir shoot like this for years and we were finally able to make it happen with the help of stunning models, a wonderful team of Makeup Artists and the best Vintage Rentals around! We photographed this boudoir session outdoors in Southern California. There's something about the beauty of nature that brings out the natural beauty in all of us.
We hope you are inspired by the images we've created, we wanted to take a twist on the perceived idea of boudoir photography, letting The Beauty Within be revealed along with the sensual beauty of the physical being…
Read Wedding Style's Featured article on KLK Photography here: The Beauty Within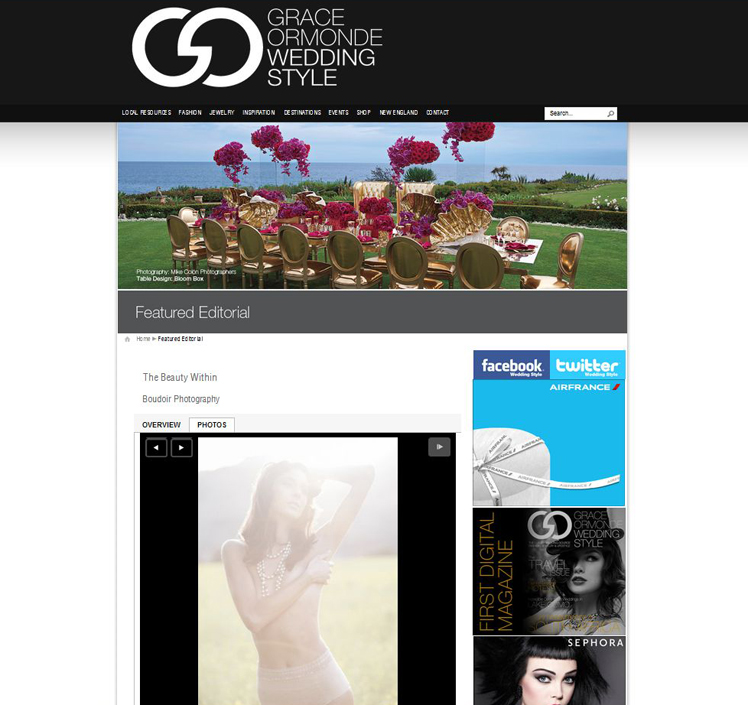 Create a treasured gift for yourself, contact us for more details or to schedule your boudoir session in our OC boudoir studio or outdoors!
Model: Andrea Balov (blonde)
Model: Maryela Perez (brunette)
Makeup: Dana Waldie (Andrea makeup)
Hair & Makeup: Denise Empey (Maryela makeup & hair, Andrea Hair)
Props: FOUND Vintage Rentals
Jewelry & Accessories: The Soil and Sea
Wardrobe: Collaboration…Betsey Johnson, Zara, Urban Outfitters, Express & Vintage Pieces
Southern California Boudoir Photographers | Orange County Boudoir Studio | Outdoor Boudoir Photography by Kristi Klemens