The City of Angels boasts hundreds—if not, thousands of unique venues and areas to get married. We've narrowed down the top ten, where you can enjoy fantastic scenery, and excellent photographs with a rich environment as the backdrop. On your wedding day, you deserve a stellar surrounding to complete those photographs on the mantle that you & your family will be looking at for the rest of your life!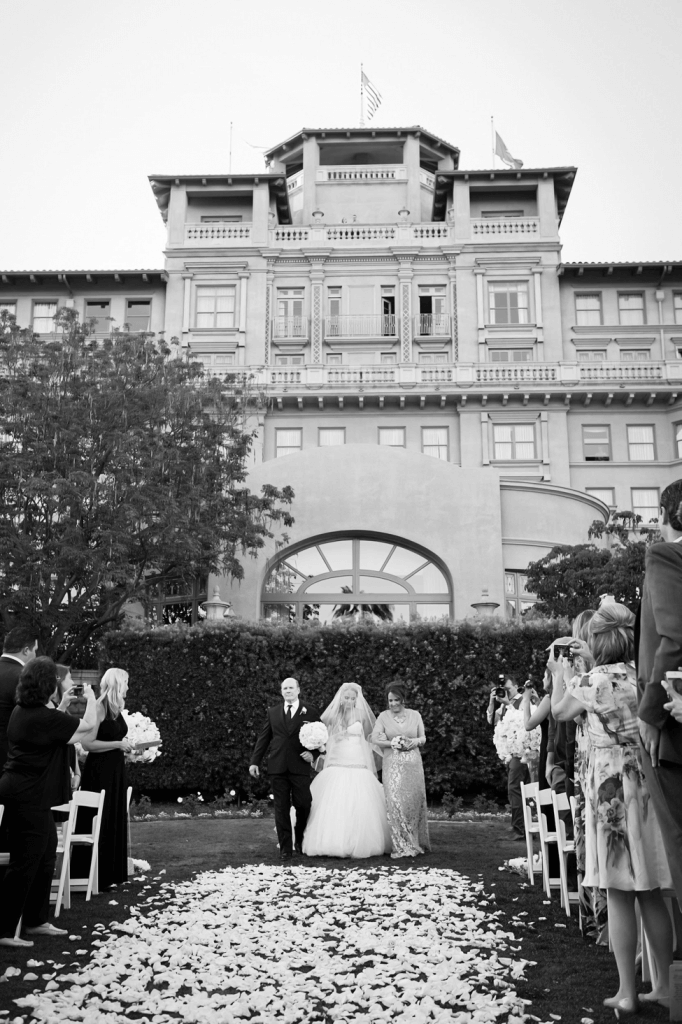 The historic Langham Huntington in Pasadena delivers breathtaking views, while enveloping you in the legacies of its predecessors. Just minutes away from downtown Los Angeles, it is the perfect get away. You will be welcomed with five star service and peaceful, lush gardens. Every square inch of this fantastic retreat from reality drips with history and unique class.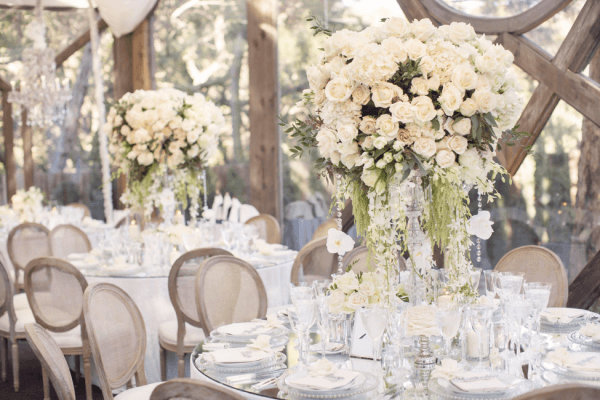 Take a trip across the foliage of North America. Multiple rooms boast eccentric environments inspired by the very types of trees that inhabit them. Enjoy fantastic indoor/outdoor areas that illuminate the night, giving you the perfect sense of comfort through the night. Extensive architectural craftsmanship and pristinely maintained grounds give you the perfect view no matter where you are.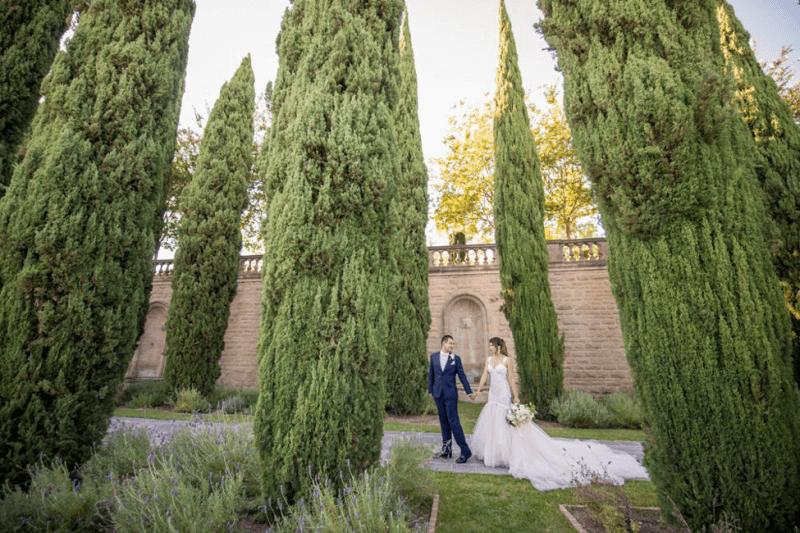 In Beverly Hills, nearly every home is dripping with elegance and class. Then there's Greystone Mansion, who sets the bar that much higher. This rustic estate was home to an oil tycoon in the late 1920s, and its timeless design still turns heads even to this day. Every wedding that's hosted at Greystone Mansion feels like it sprouted from a fairytale book. You'll look back on every aspect of your big day with nothing but a gleaming smile.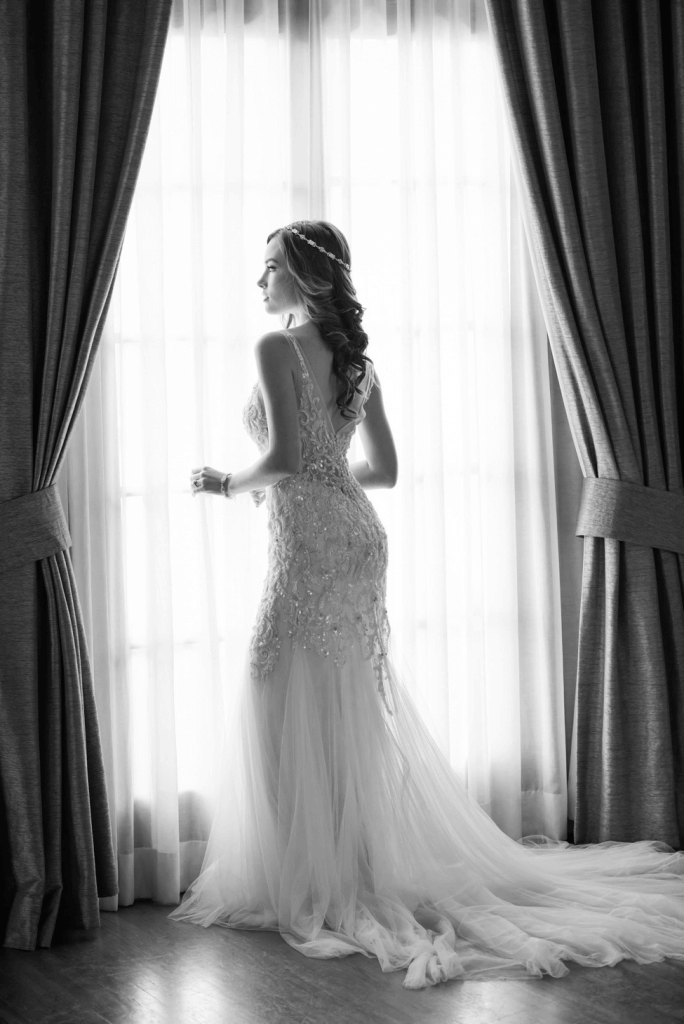 With immense historical significance that comes out in the décor, the Ebell of Los Angeles caters to theater events and weddings alike. There's so much culture to see throughout the exquisite interior, and architecture-rich exterior of the building. The Ebell gives you an unforgettable experience. You'll be center stage under the perfect lighting for the perfect moment you've been waiting for.
If you've ever wondered what Heaven looks like, you've found the gateway into bliss. For immaculate service, and a view that you absolutely can't beat, Terranea Resort is destination number one for your wedding day. Sitting at the oceanfront spa; you'll be wondering if you're in reality, or if a storybook ending swallowed you whole. Every inch of this venue, from the inside to the out, teams with elegance and beauty!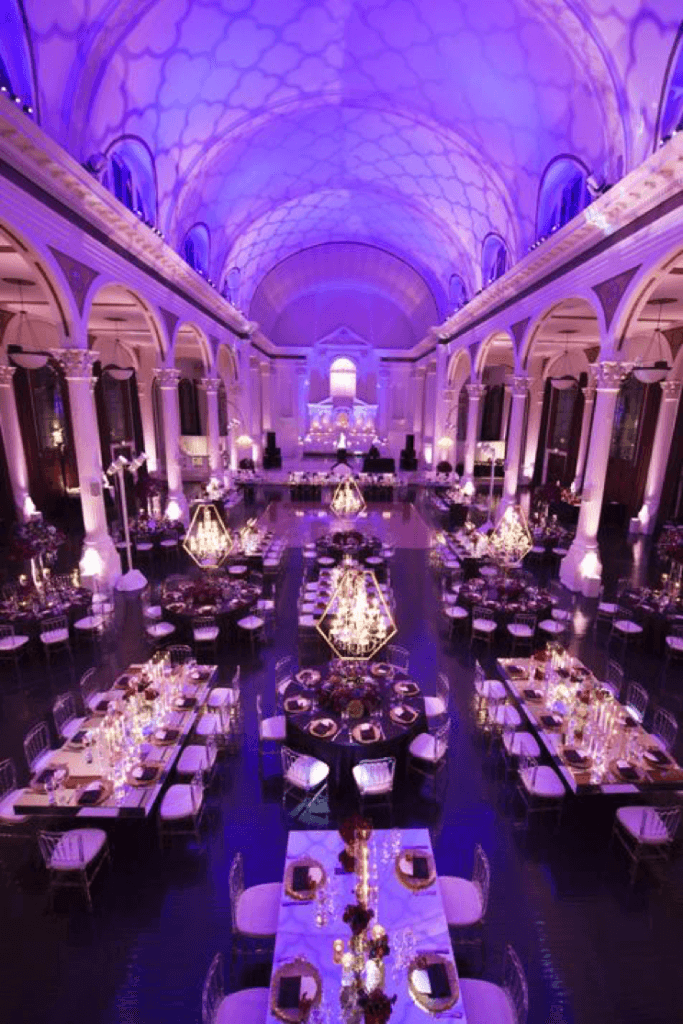 Cathedral ceilings and columns crafted of pure skill—for the grand scale wedding of the century, there's nowhere better than Vibiana. There's a reason they've received numerous accolades and awards; between the grand hall and garden, there's a view for every guest. No matter where you turn, your breath will be taken away by the epitome of exquisite architecture, and the blend of exceptional services that Vibiana offers.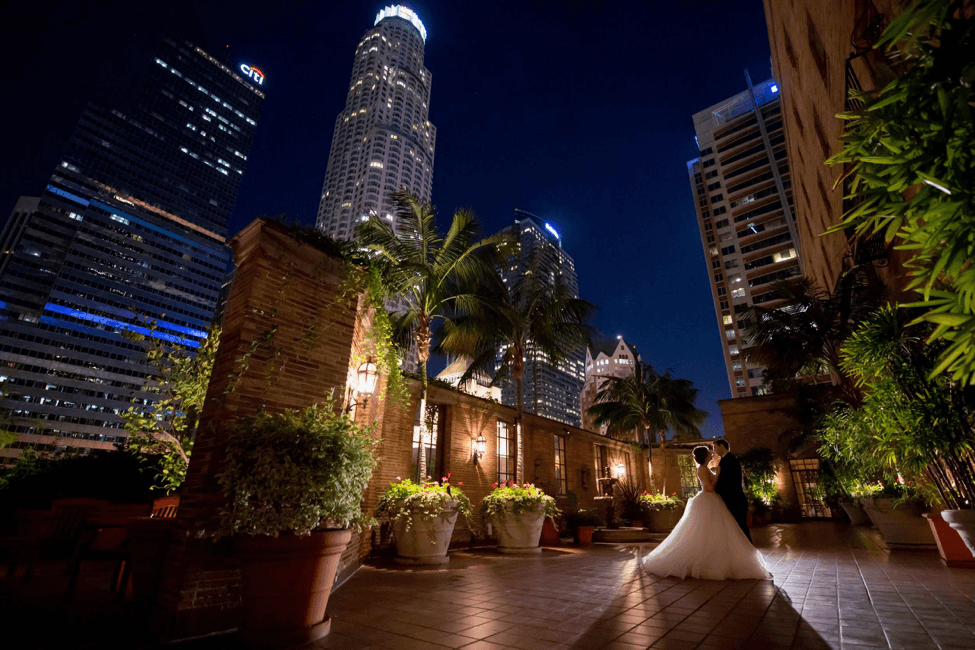 The California Club in Los Angeles holds 100 years of classic tradition and continues to be one of the finest Clubs in the world. From gourmet dining to fine antiques, this place holds so much grace and elegance. Each room has a beautiful history, that can transport you back in time. With a rooftop ceremony, a cocktail hour with a sunset view and grand ballroom, this venue has it all!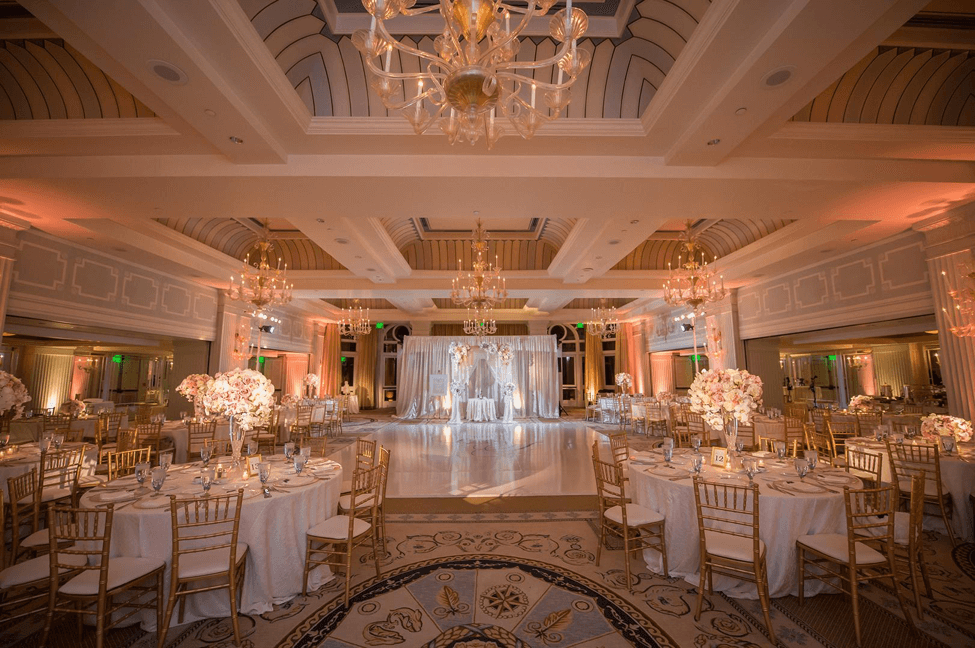 A historic spot on Santa Monica beach, Casa Del Mar is one of the premier hotspots for events catered to every need. Between the fantastic display of sheer class and sophisticated architecture, and the ocean in your backyard, you'll dream of getting lost in this beautiful hotel. You're in the center of all the action, just as it should be on your big day.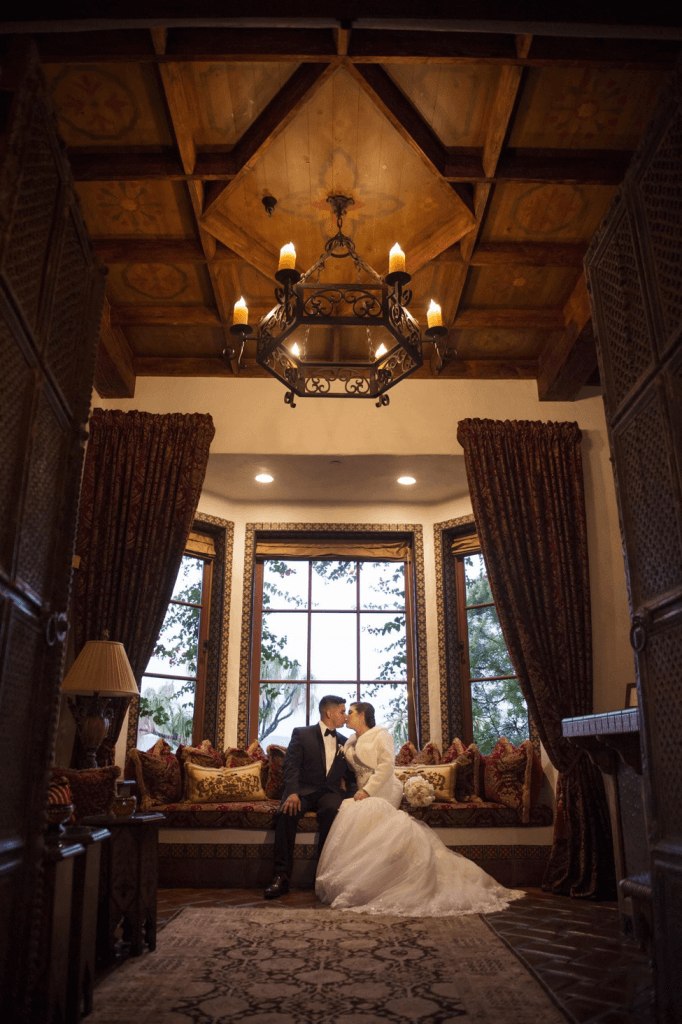 Nestled in the mountains just outside of LA is a romantic and luxurious property that will make your day unforgettable. Stretching over 126 acres, you can have an endless guest count who will surely fall in love with the luxurious spanish residence, lush green pastures and spectacular mountain vistas. Hummingbird Nest Ranch will surely make your dreams come true!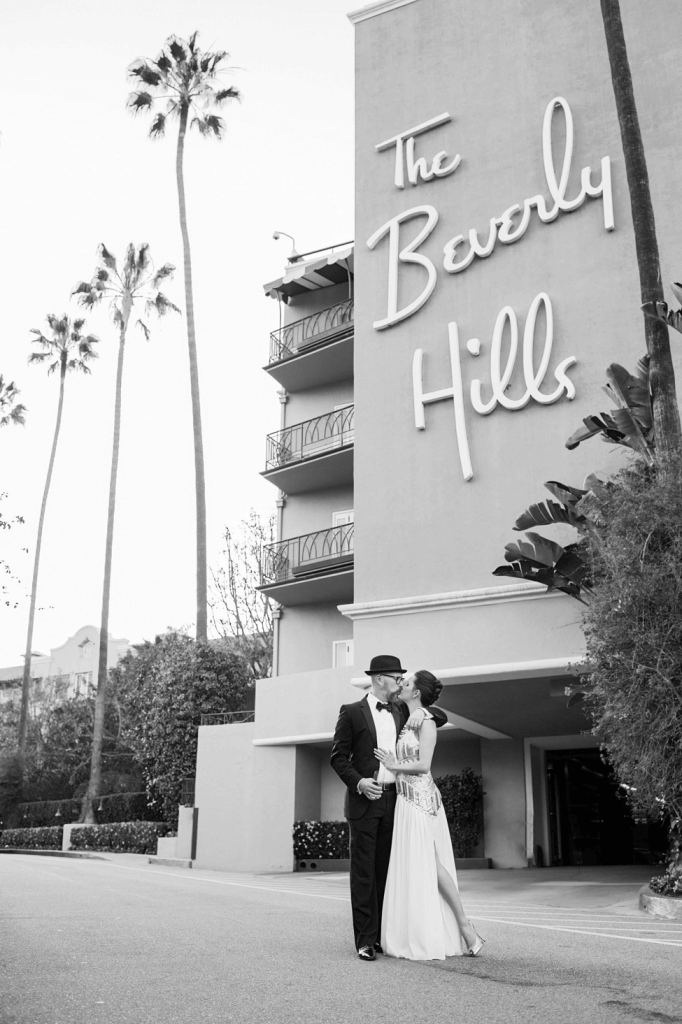 For the glamorous, there's no better place for excellent wedding photography than this historic hotel right in the heart of Beverly Hills. Whether it's the history of the building, the legendary guests that walked this red carpet, or the tropical gardens, The Beverly Hills Hotel will welcome each one of your guests with awe. Make your day legendary.