My wife and I absolutely LOVE pictures! We are, for a better term, "picture people" and we are the type to put in the time and effort to take multiple shots until we find that one angle and image that is truly "picture perfect!"
We simply relish these "picture perfect" shots. We are by no means professional photographers but we have a genuine appreciation for the art of photography. The camera is an amazing tool for a photographer to input their own perspective and artistry. I believe the ultimate objective for a photographer is to create images that are beautiful and timelessly memorable!
I have no reservation in recommending Kristi and Paul as photographers who possess the mastery, experience, and most importantly, artistry of the camera to capture and create "picture perfect" photos that you will cherish for a lifetime! They will guide you through the many different poses and stances needed to find that timeless shot. They have so much experience with so many different locations that it seems effortless for them to find the perfect angle or lighting for a shot.
Their website, however, does not do justice in showing just how beautiful and sincere these two are as human beings. The talent and artistry is unquestionable – there's visual evidence you can see for yourself! – but I want to share with you on what a joy it was to work with this amazing couple. Kristi and Paul are just genuinely kind and good people! During our pre-wedding shoot, there was some unfortunate construction going on for one of our planned locations and they offered to bring their cameras another day when the construction is complete to finish the shots! There is a very natural charm and easiness about them and this value is even more highlighted when you are dealing with all of the frenzy and stresses of your wedding day!
Thank you Kristi and Paul for capturing THE "picture perfect" sunset shot of our lives! We are forever grateful to the both of you!
Victoria & Albert | Monarch Beach Resort | Dana Point, CA
When my husband and I saw our wedding photos we literally were speechless! I mean jaw on the floor kind of speechless. Kristi and Paul Klemens are the sweetest people to work with and their talent and experience is off the charts. They took so many pictures and captured every single moment and detail of our special day. The crazy thing is we had no idea they were even there on our wedding day. But boy when our pictures arrived we realized they definitely were there. They were EVERYWHERE. They don't just take the standard straight forward family pics you see from every wedding. They capture people's facial expressions, the emotion, the reactions. Kristi didn't skip a beat when it came to our picture requests and we had a laundry list and a very large wedding party/wedding. There is nothing she can't handle. A picture is worth a thousand words and we can't say enough about both our wedding and engagement pictures. We have watched them on our tv as a slideshow more times than we can count… while we drink champagne and relive our wedding.
Please take our word for it when we say that you do not need to shop around for a photographer. You can stop now! For any occasion KLK Photography is your one stop shop. But hurry and book fast because they are in super HOT demand! YOU WILL NOT BE DISAPPOINTED!!! TRUST US!!
Carmel and Brian | Rancho Las Lomas | Orange County, CA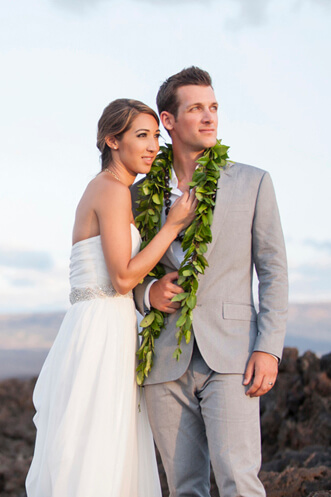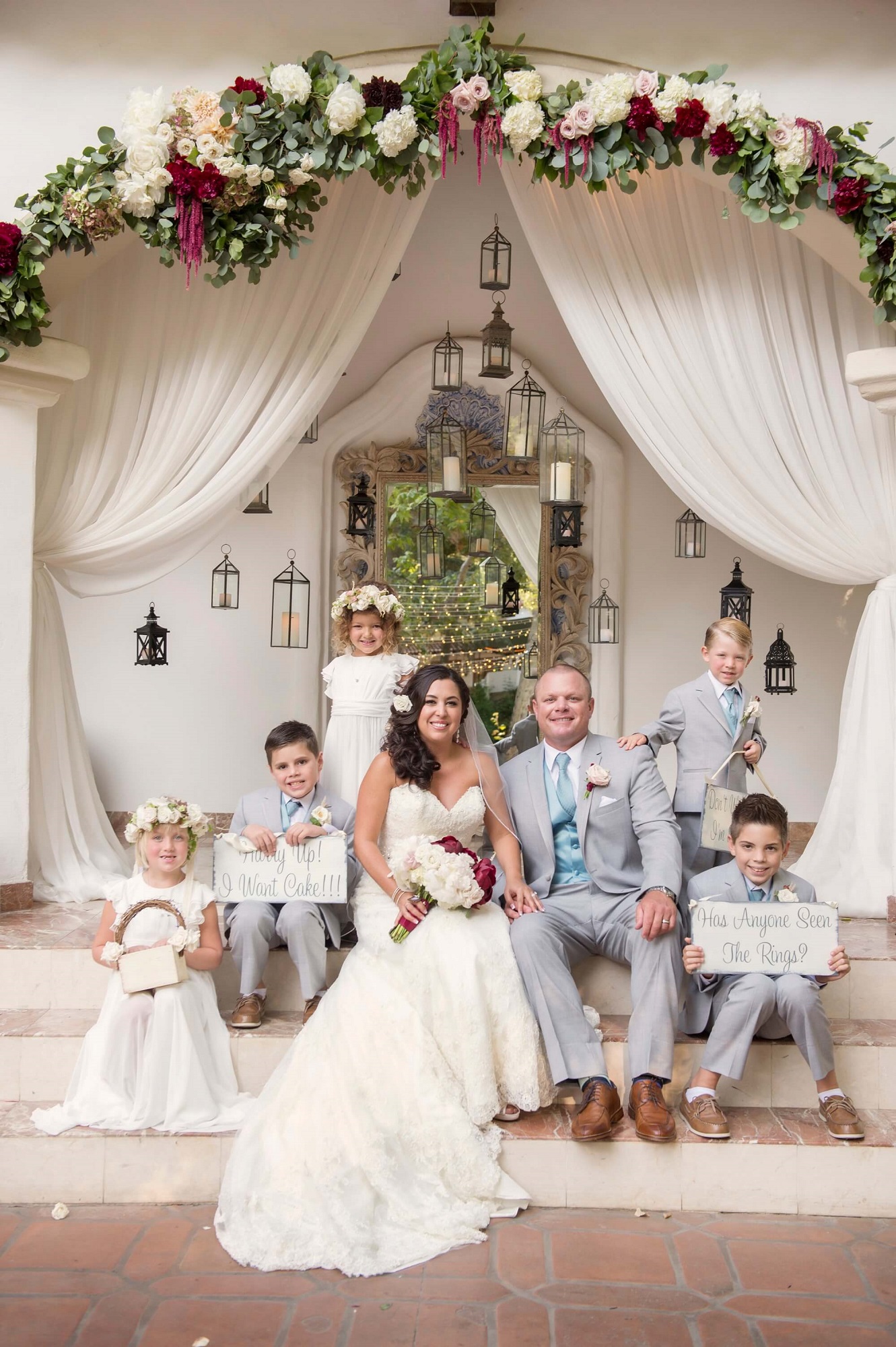 My wife had seen Kristi's work before and fell in love. Once I met Kristi, and her husband Paul, I knew they would be perfect for our destination wedding on the Big Island of Hawaii. Working with Kristi from KLK photography was everything we could have hoped for and more. From our very first meeting, Kristi and Paul were already getting ideas and giving us recommendations for shots that would look great. We ended up doing our engagement photos at a variety of different locations and Kristi and Paul took photos of us that we still can't believe. The way they captured the emotion of the day and their style really is something unique and special. We were married on the Big Island and Kristi and Paul even flew out early to scout out the area and get ideas of what shots they wanted to get. Our wedding was not a normal destination wedding and we had over a 100 family and friends. It took a lot to manage all those family pictures and KLK did it with such ease. Everyone got to know Kristi and Paul and enjoyed having them around the whole week. Our big day turned out perfectly and we were able to get all the shots we wanted and more. Kristi and Paul had some really creative and unique ideas and we can't wait to see the final pictures. I would definitely recommend KLK to any engaged couple as they really take the time to get to know you and your bride and I guarantee you will be more than happy with them. Kristi and Paul both have their own photographic styles but they play off each other well and it ends up being that much better for you and your bride. I cannot say enough great things about KLK, if you want wonderful photos just book with KLK!
Kristin & Garrett | Destination Wedding | Waikoloa, Hawaii
I cannot say enough amazing things about Kristi, Paul & the team at KLK. I have known Kristi for a few years now and have worked with her on a couple of photo shoots. Every time that I saw the photos I was absolutely amazed. Once we started to think about vendors for our wedding, Kristi was actually the first person I knew that I wanted to book for our wedding. The KLK team has such an amazing way of making you feel completely comfortable from the first moment they meet you. On the day of the wedding, all of our wedding party absolutely loved working with them as well. I will refer everyone I know to them or to whoever happens to ask about a good photographer.
Danielle & Michael | Vibiana | Los Angeles, CA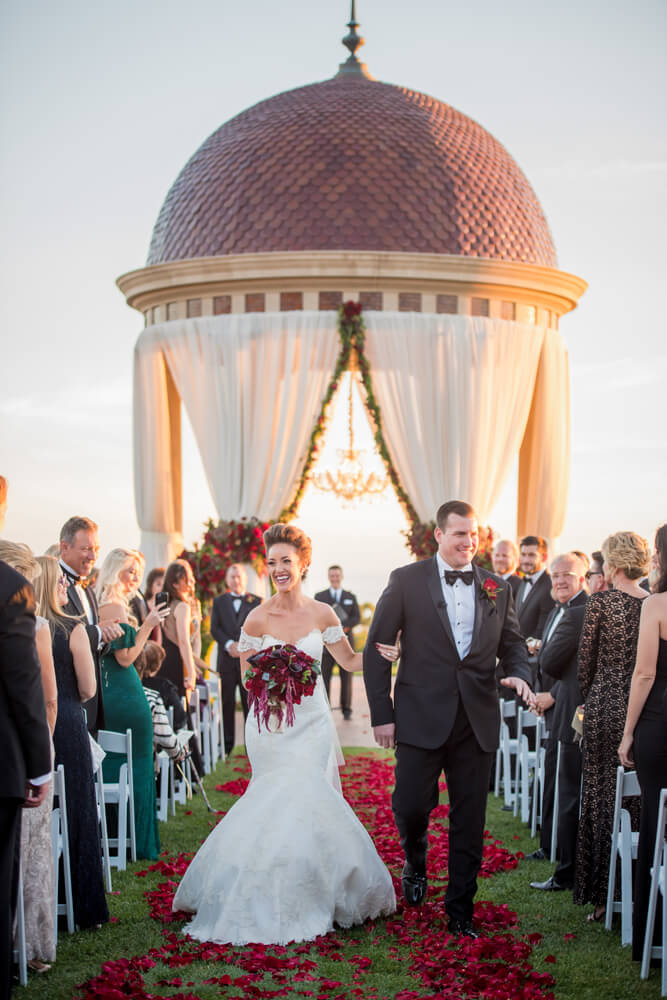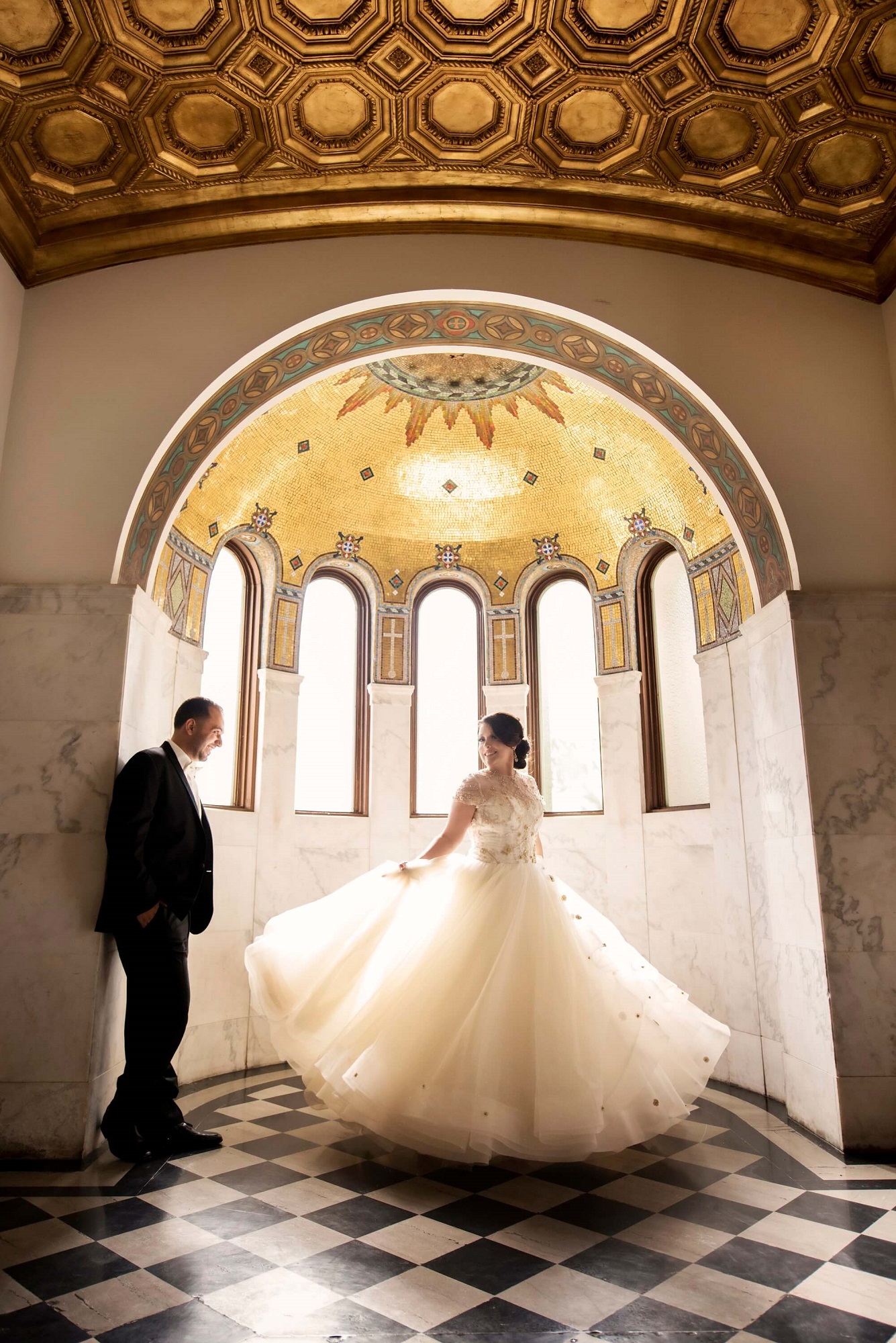 Hiring KLK Photography was one of the best decisions we made for our wedding! Kristi and Paul are so genuine and professional. They make the experience comfortable, fun, and easy! KLK shot our engagement photos, my boudoir session, and our wedding. They will be the first I call when it comes time for maternity photos! Our photos are unbelievable and they captured so many priceless moments of our special day. Through this experience, Kristi and Paul have become friends for life. Look no further for your photography needs. THEY ARE INCREDIBLE!!!
Kathryn & Blake | Pelican Hill | Newport Coast, CA
Kristi is not only an amazing photographer but also an all around wonderful person to have by your side on your wedding day. Her and her team worked so hard to capture the best moments of our entire day while also making sure my husband and I were comfortable, happy, and well fed (literally fed us snacks while transitioning throughout our day). We interviewed at least 5 other photographers but we knew after leaving our initial consultation with KLK that they were the perfect fit to add to our top of line team of vendors.
Kristi has an excellent eye for lighting and the picture perfect shots are so unique while capturing genuine feelings in every photo. I highly recommend KLK Photography to anyone wanting great quality pictures that you can look back at years from now and still be in complete awe.
Nadia & Peter | Beverly Wilshire | Beverly Hills, CA